Editorial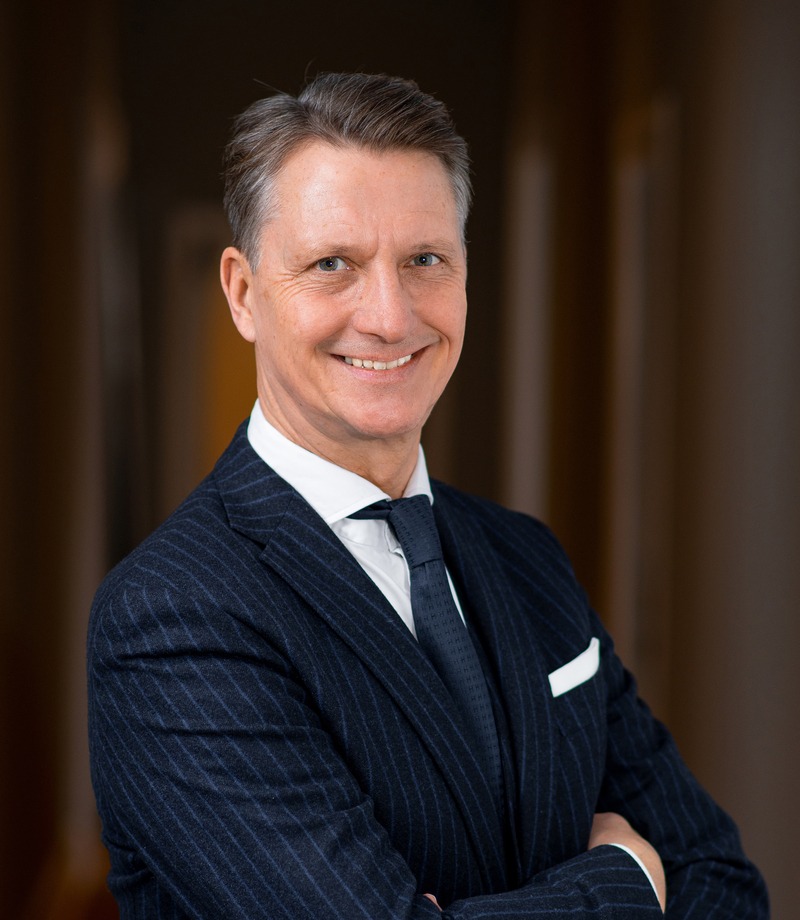 Dear readers, 
Growth on the one hand, lack of space on the other - this is still reality in our beautiful Berlin. Global players such as Tesla or Amazon are just two of several large companies that will soon settle there and drive further growth. But this requires new locations and high-quality sites for residential and commercial space. After all, these are known to be in short supply. So where can and should one still build?
The search for suitable sites now calls for creative thinking above all. It can be worthwhile to develop sites in locations that are not among the classic A-locations. This is shown by the example of Neukölln: The former industrial area and "problem child" is being transformed into a modern office and university location with the "SHED" and "HOHE NEUN" projects. With the SRH University of Applied Sciences, we will be able to welcome our main tenant there as early as next year.
But Spandau also has enormous development potential and is currently undergoing conversion into a popular residential location. This qualitative change will lead to a change in the social structure and the district will soon also be in demand as a commercial location. The Klingsöhr Group has already acquired an attractive office building there, which is to be converted into a medical center.
We also need unique solutions with regard to the housing shortage. For example, apartments can soon be built around Tempelhofer Feld. The conversion of an airport into a residential area is just one example of creative possibilities that could be implemented in the future. What do Berliners think about a partial development of Tempelhofer Feld, which is now very popular as a recreational area?
In the course of a survey conducted by the opinion research institute YouGov on behalf of the Klingsöhr Group, we were able to obtain an interesting picture of opinion on this subject.
In a conversation with Dr. Reiner Braun, CEO of Empirica AG, I discussed the current situation of the Berlin housing market in detail. One thing is absolutely clear: we need to build more, even if political regulations often put obstacles in our way. We will continue to take up this challenge with pleasure in the future.
Yours, Stefan Klingsöhr 
1_In Berlin
What moves the Berliners?
On behalf of the Klingsöhr Group, the opinion research institute YouGov conducted a representative survey on housing policy issues in Berlin. It is important for us to get a picture of the mood in order to reflect on our own positions and to have the appropriate vision for future tasks. We wanted to know more about these topics:
Partial development of Tempelhofer Feld
In 2014, a referendum prevented a development on the edge of the former Berlin airport site. 64 percent of the citizens wanted to leave the area undeveloped. This sentiment has obviously changed. In the latest YouGov survey, 18 percent of respondents agreed with the statement: "Since the referendum, Berlin's housing shortage has worsened. I am in favor of partial development." Another 39 percent agreed with this statement with the following addition: "I am in favor of partial development if affordable housing is created there. However, Tempelhofer Feld should retain the character of a local recreation area." Thus, a total of 57 percent of respondents were in favor of partial development, while 36 percent were against.
People have recognized that the situation has changed due to the acute housing shortage and that the referendum should be revised. The Berlin Senate wants to build a total of 200,000 new apartments by 2030. A rethink in politics would therefore finally be appropriate, also with regard to the too many regulations for new housing construction.
By the way, these survey results were also worth a detailed article in the Berliner Morgenpost.
Photo credit aerial photo: © A.Savin, WikiCommons
Rent or ownership
It's quite a phenomenon. Germany is the number one tenant country in the EU. Almost half of the population lived in rented accommodation in 2020. The shares were significantly lower in France (36 percent), Spain (25 percent) and Poland (14 percent). Yet owning property is a very good way of providing for old age. Home ownership should therefore not be a question of income.
In Berlin, at any rate, the discrepancy between the ownership rate (17 percent) and the desire for home ownership is very large. In our survey, a full 49 percent of respondents said they would like to own their own property. So for a majority, this dream has not yet been fulfilled.
Desired place of residence
The urban exodus predicted by many is not really reflected in our survey. It is a mixed picture. 38 percent of respondents prefer to live in downtown Berlin, or at least within the S-Bahn ring.
Another 26 percent would like to live in the capital, but prefer to live outside the S-Bahn ring. 31 percent of respondents want to live on the outskirts of Berlin.
Misallocation levy
In Berlin and most of the other German states, the tax on occupancy has been abolished. This takes effect when the net annual income of the tenant exceeds the upper income limit for social housing by 20 percent or more. In Berlin, this was intended to keep the social structure balanced. As early as 2001, the Berlin Tenants' Association warned, "The next time the market tightens, the abandonment of ties will be bitterly avenged."
A market tension is now there. Now, many people who are no longer in need continue to live in social housing. Their economic situation has improved, a reason their social dwelling to give up, gives it however up-to-date not. A reintroduction of the occupancy tax would be a step in the direction of justice. The survey participants also see it that way:
53 percent are in favor,
29 percent are against,
18 percent abstain.
2_In progress
New tenants for "SHED"
For our heart and future project "SHED" in Berlin-Neukölln we have found a great main tenant with the SRH University of Applied Sciences. The international university will occupy 13,500 square meters.
Incidentally, the total leasable area in the property has increased from 31,000 to 32,000 square meters. That's very fitting, because a lot has happened. Since "SHED" will be completed as early as next year, noticeably more prospective tenants are getting into position. So there is an urgent need for the additional space.
In recent weeks, we have had intensive and good discussions with several potential tenants from the technology, education and research sectors.
Our vision is taking concrete shape. Construction continues at full speed. And in 2023, the state-of-the-art New Work Factory will also gradually be filled with life. With tenants who will give this place a face, a character and a history.
Second medical center in Spandau
Together with a private investor, the Klingsöhr Group has acquired a high-quality office building at Galenstrasse 6 in Berlin's Spandau district. It is in an attractive location - within sight of the train station and about a five-minute walk from Spandau City Hall. The aim is to position the building as a medical center. This will make the property the second medical center in our portfolio.
Managing Director Stefan Klingsöhr: "We recognize that the need for new space for doctors in the underserved district of Spandau is enormous. We want to support the provision of modern medical practices. The property has 3,864 square meters of usable space."
3_In discussion
What are the prospects for Berlin's housing and rental market? What are the effects of the current interest rate policy, and will there be a bubble?
In our current podcast edition, Stefan Klingsöhr, Managing Director of the Klingsöhr Group, talks with his guest Dr. Reiner Braun, CEO of Empirica AG, about these and other topics related to the Berlin housing market.
"We have a shortage of apartments, especially large, family-sized apartments. Without sufficient new construction, we will not be able to break up this shortage," says Dr. Reiner Braun. Investors have been deterred by the rent cap, he says, but the construction of new apartments must not fall asleep.
Stefan Klingsöhr sees the political stance regarding existing apartments as problematic: "My impression is that politics itself is causing scarcity - whether in the area of building permits, the designation of building land, in the context of regulations through milieu protection areas or also the current ban on subdividing existing apartments, which has eliminated a large submarket of condominiums."
The interlocutors surprise in the debate with other exciting theses, possible solutions and forecasts.
Listen to the podcast in full here: