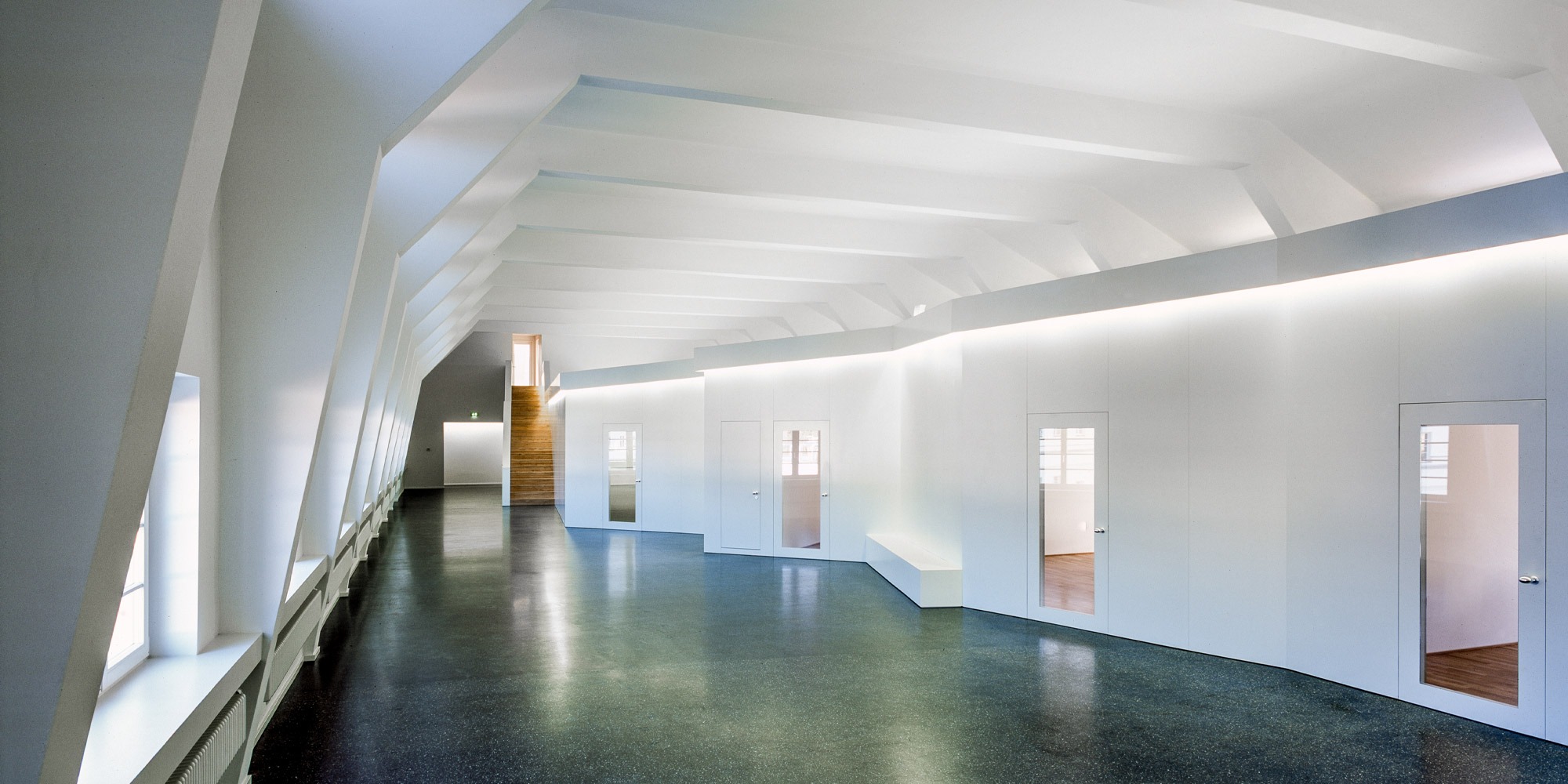 Three business segments –
one goal: best real estate values.
Consulting / Development / Management
Solid solutions for your economic success
Klingsöhr is your strong, reliable partner if you want to invest in real estate in the Berlin area or in senior citizens' properties throughout Germany. We help you to create, maintain and increase value throughout the entire life cycle of the property: with comprehensive services in the three areas of consulting, development and asset management.

You can always rely on quality, transparency and security at Klingsöhr: We know the Berlin real estate market like no other company in the industry. At the same time, we concentrate all our competencies in-house: All services are provided by our highly qualified team with its profound experience – together with partners from our excellent network if required.

Consulting in all phases of an investment
Reduce risks, increase asset value - with this goal in mind, we advise investors, banks and operators in all phases of an investment.

Unabhängig und eigentümergeführt analysieren und bewerten wir Ihr Objekt oder Portfolio nach nationalen und internationalen Standards. Unsere strukturierten Konzepte basieren auf professionellem, marktnahem Research und enthalten Empfehlungen für den Erwerb, die Entwicklung, das Management und die Verwertung Ihrer Wohn-, Gewerbe- oder Betreiberimmobilie.

Besonders spezialisiert sind wir auf Seniorenimmobilien: Mit mehr als 25 Jahren Erfahrung in der Akquisition, Analyse, Bewertung, Konzeptionierung und Betriebsoptimierung unterstützen wir Sie dabei, die unternehmerischen Risiken dieser Assetklasse zu minimieren und Ihre Ertragschancen zu maximieren.
Range of services
Location and market analyses
Commercial Due Diligence

Object level
Portfolio level

Feasibility studies
Urban land use planning
Profitability analyses

Cash flow planning
Determination of the sustainable rent

Evaluation

NPL/PL
Financing appraisals (Red Book standard)
Purchase valuation

Transaction advice
Financial Intermediation
operator's agency
Monitoring
Business consultancy

Strategic consulting
Management consultancy
Interim Management
Project development and management
Whether commercial, residential or senior citizens' property - as project developers and client representatives, we realise a wide range of construction projects and uncover value creation potential.

Would you like to breathe new life into a listed old building in Berlin? Are you planning a modern new office or residential building in a trendy location? Or are you looking for an expert partner to support you in the construction or optimization of a nursing home for the elderly? Whatever your vision is - we will help you to realise it.
 
We will fully plan and control the budget, costs, deadlines and tasks of your construction project. With transparent management and controlling, we accompany your real estate project up to the full occupancy phase and help you to realize added value.
Range of services
Project Acquisition
Concept of use
Project costing
Technical Due Diligence
Building owner representation
Contract Management
Coordination of the project participants
Cost controlling/project accounting
Scheduling
Quality Controlling
Project documentation
Letting coordination

Asset management and administration
Securing values, increasing values: In order for your property income to grow, we provide cost-conscious management of your residential, commercial or operator property.

As your representative, Klingsöhr takes over the long-term commercial and technical management of your residential, commercial or senior citizens' property. We reliably handle all tasks in the area of support and communication with tenants, authorities and other service providers.

Our aim is not only to relieve you comprehensively. Above all, we understand asset management as operative cash flow management: we bring our broadly diversified experience to bear to optimise your property income and achieve significant increases in value for you.
Range of services
Asset Management

Owner representation
Value enhancement

Commercial property management

Site supervision
Support for tenants and service providers

Contract Management
Processing of payment transactions
Property accounting
Budget preparation
Service charge settlement
Deposit management
Implementation of rent adjustments
Insurance Management
Regular transparent reporting
Settlement with the owners
Technical property management

Regular property inspections to monitor the structural condition
Conclusion of maintenance contracts and monitoring of maintenance
Receipt and processing of defect reports
Assignment and monitoring of ongoing maintenance

Profitability analyses

Financing optimisation
Cash flow optimization

Reporting
You are interested in a cooperation or
would like to know more?
Then let us get into conversation today!