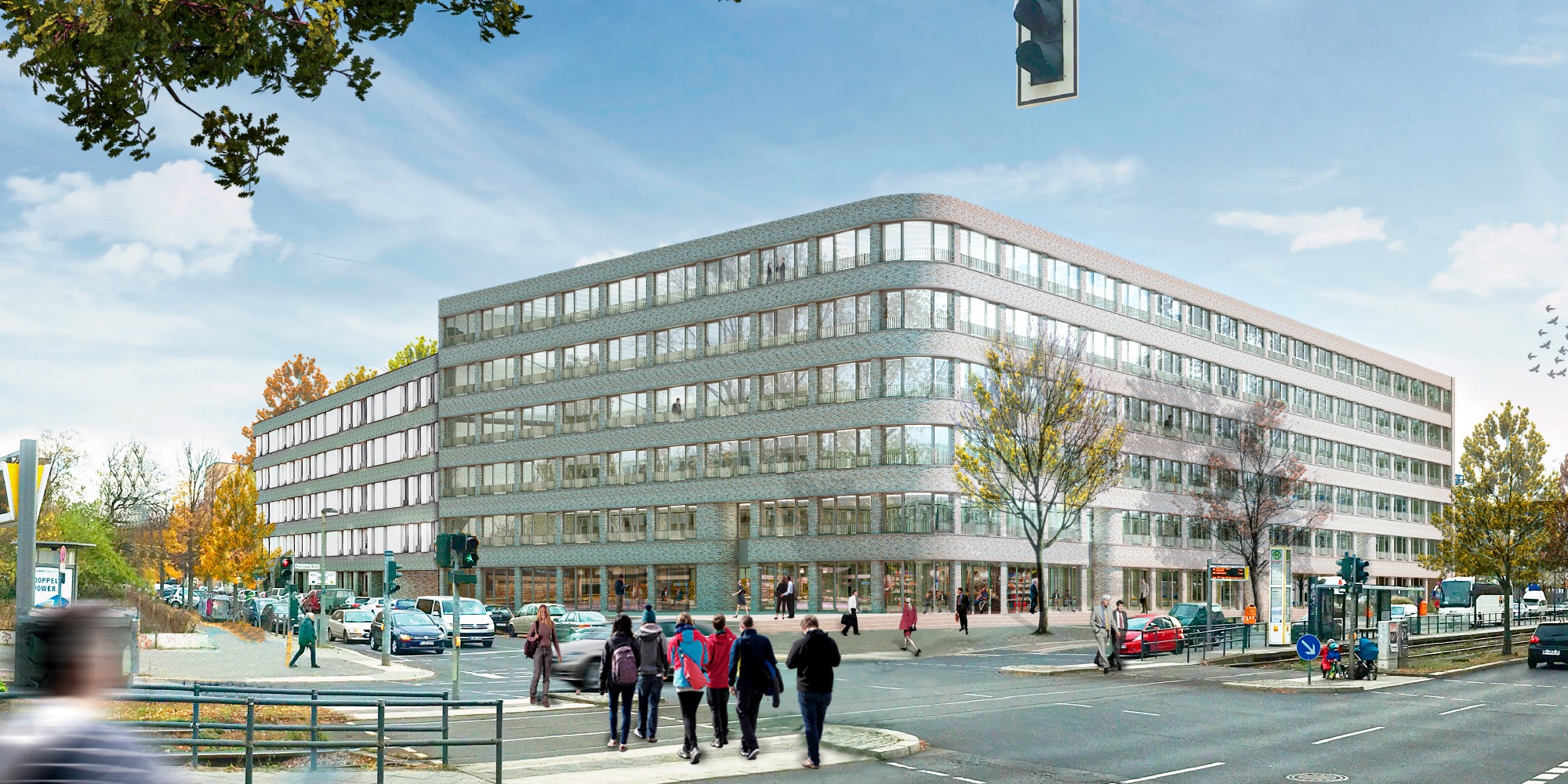 Office and residential building in Berlin-Prenzlauer Berg
Building rights in the immediate vicinity of the UNESCO World Heritage Site
In 2017, Klingsöhr, together with a private investor, acquired the prominent, approximately 9,000 m² property in Prenzlauer Berg, one of the last inner-city corner properties in Berlin. A discursive urban development master plan procedure was carried out together with the Monuments Office, neighbours and district representatives. The special restrictions of the directly adjacent residential town of Carl Legien, a UNESCO World Heritage Site, had to be taken into account. Planning rights were obtained for approximately 21,000 m² of gross floor space for office and residential use. The subsequent architectural competition was to provide a planning concept on the basis of the urban development draft.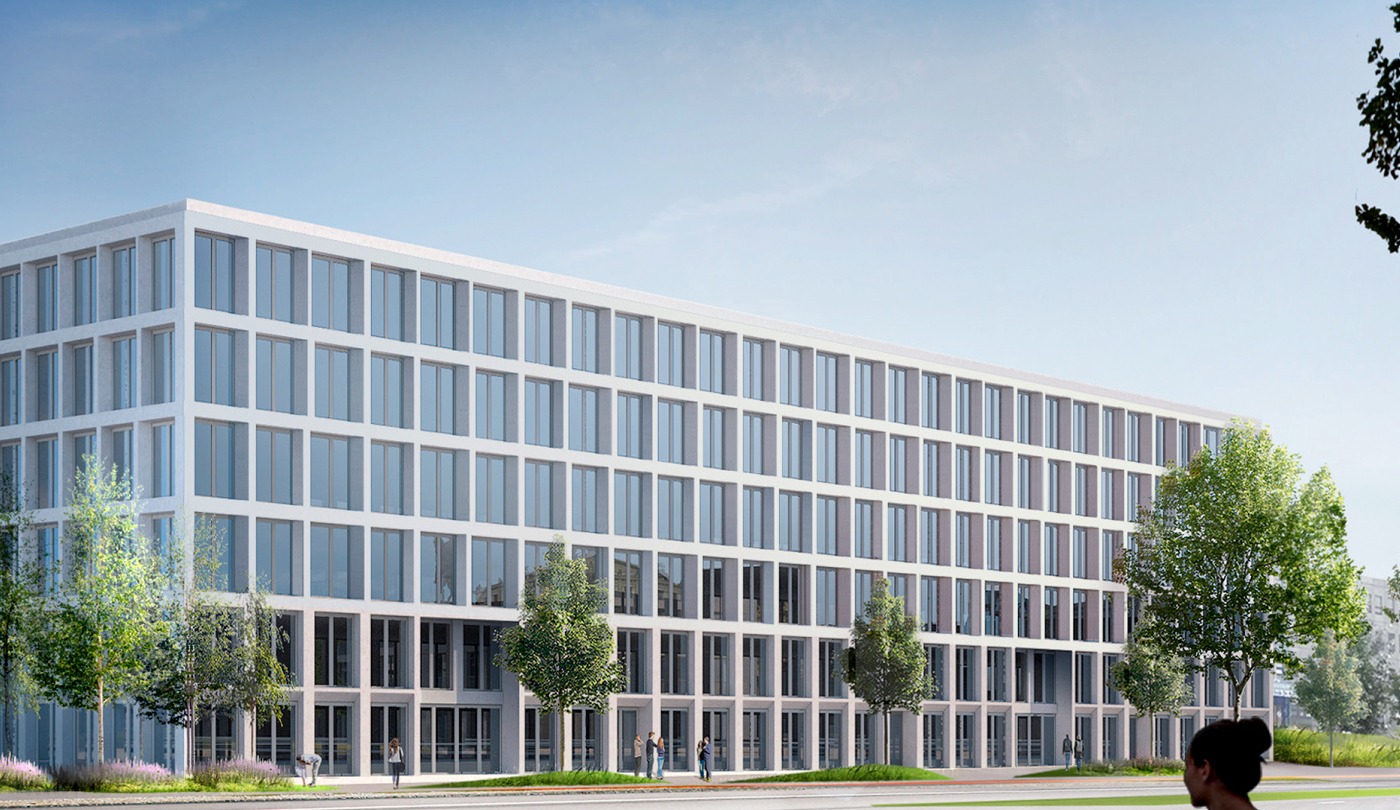 Key Facts
Year of construction: 2021
Use: new office and residential building
Property size: approx. 9,000 m²
GFA / NGF: approx. 21,000 m² / 9,100 m²
Investment volume: approx. 100 million euros
Service
Acquisition
Funding
Workshop procedure
architectural competition
Planning
Reporting
Asset Management
Achieving more together:
We are happy to help your project to success.