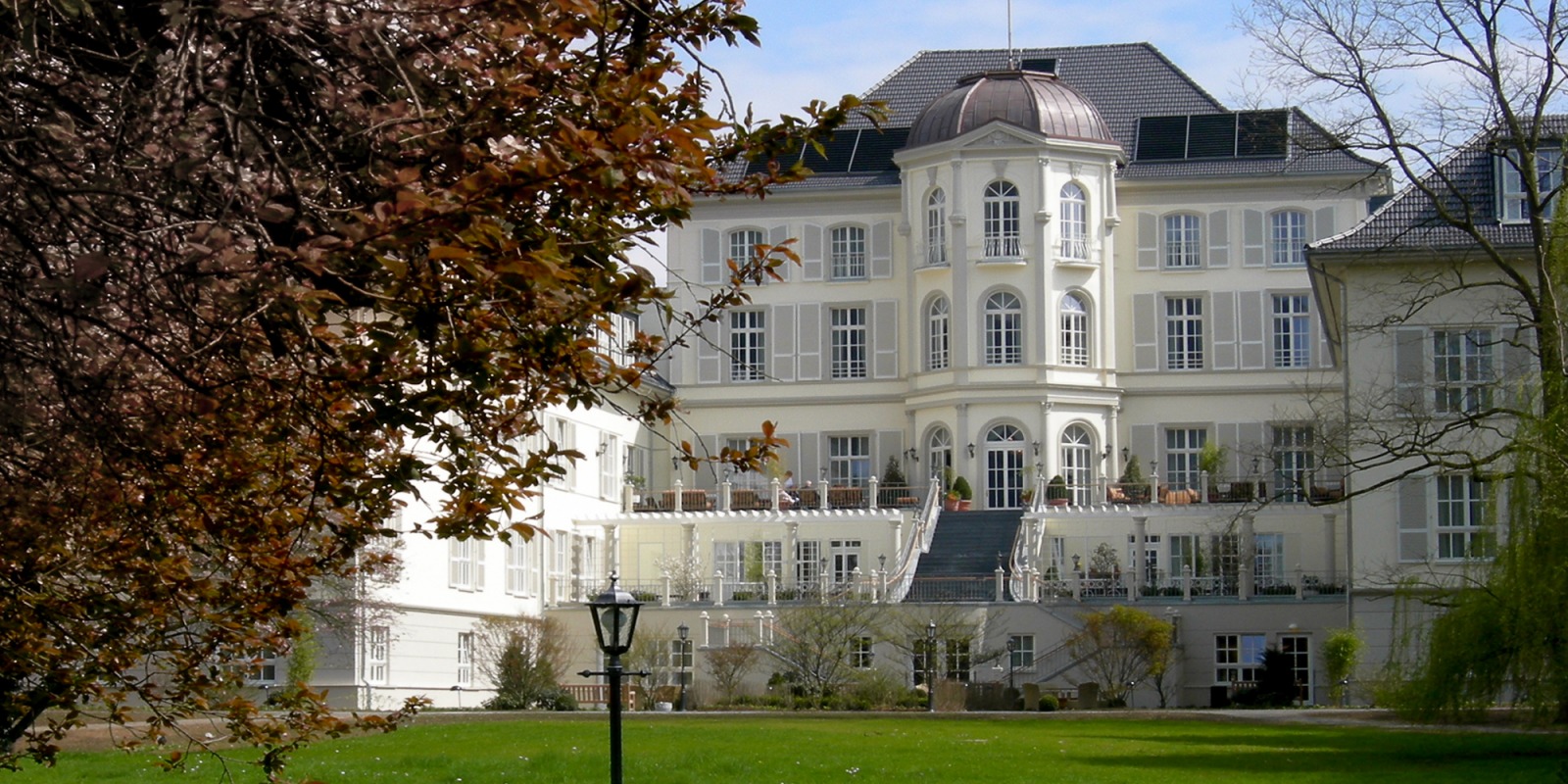 Services for investors, owners and partners.
Making visions come true.
Services for investors, owners and partners.
Services for investors, owners and partners.
Klingsöhr is your project partner and co-investor, 
if you want to develop office, commercial 
and residential real estate in Berlin. 
With in-depth industry knowledge 
and over 25 years of experience, 
our owner-managed group of companies 
serves the entire real estate life cycle.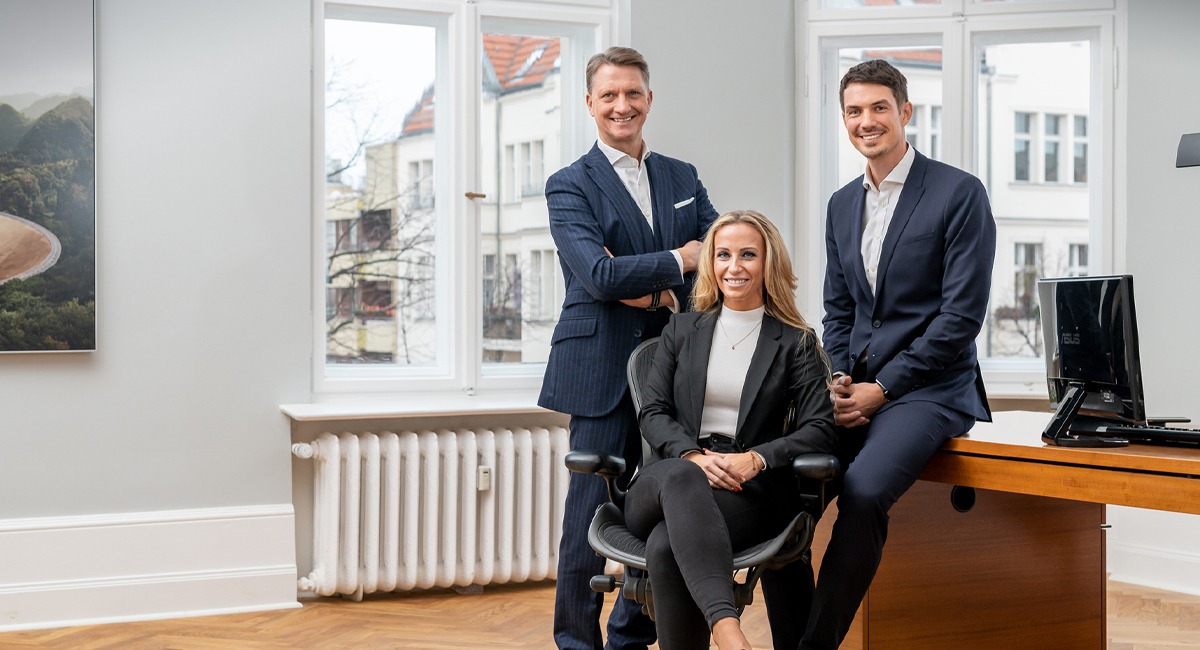 Our strengths – your advantages
25 years of experience,
especially in the Berlin real estate market
50 projects with a total volume
of 1 billion euros
Leader in listed properties
All services of the real estate
life cycle
Joint opportunities through
co-investment
From our project folder:
Convince yourself of our selected references.
In-depth, longstanding, comprehensive: our know-how
Founded in 1994, Klingsöhr combines many years of knowledge of the Berlin real estate market with a wide range of services: from acquisition, financing and development to construction and realisation, management and sale, you are in good hands with us. We analyse, realise, manage and administer your office, residential or retirement property according to the highest quality standards and always focus our services on your success and security. Competent, flexible and responsible.
From one source:
We serve the entire property life cycle
We are specialized in the three
asset classes office, senior citizens, residential
News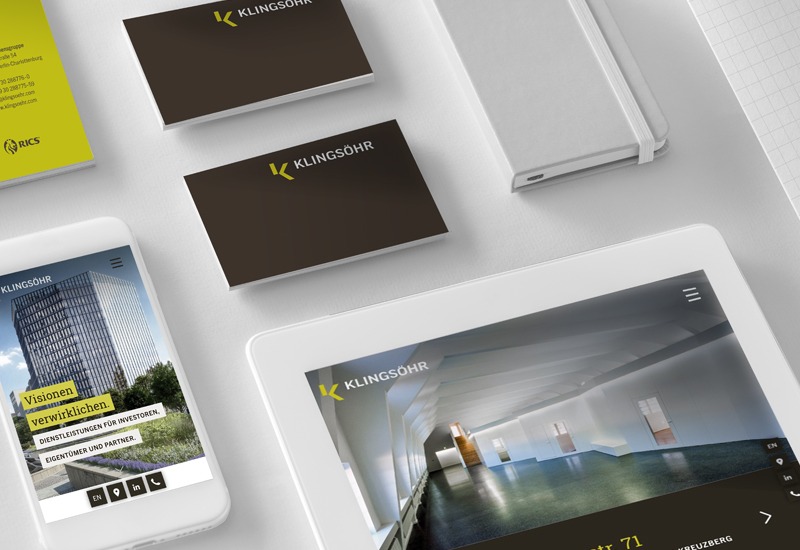 30. January 2020
Klingsöhr in a new guise
New office, new corporate identity, new website: From now on our group of companies presents itself in a fresh design. Together with the Jonasgold agency, we have relaunched our online presence and given our communication materials an attractive, contemporary touch. After all, our competence should also be clearly and unmistakably recognisable to the outside world at all times.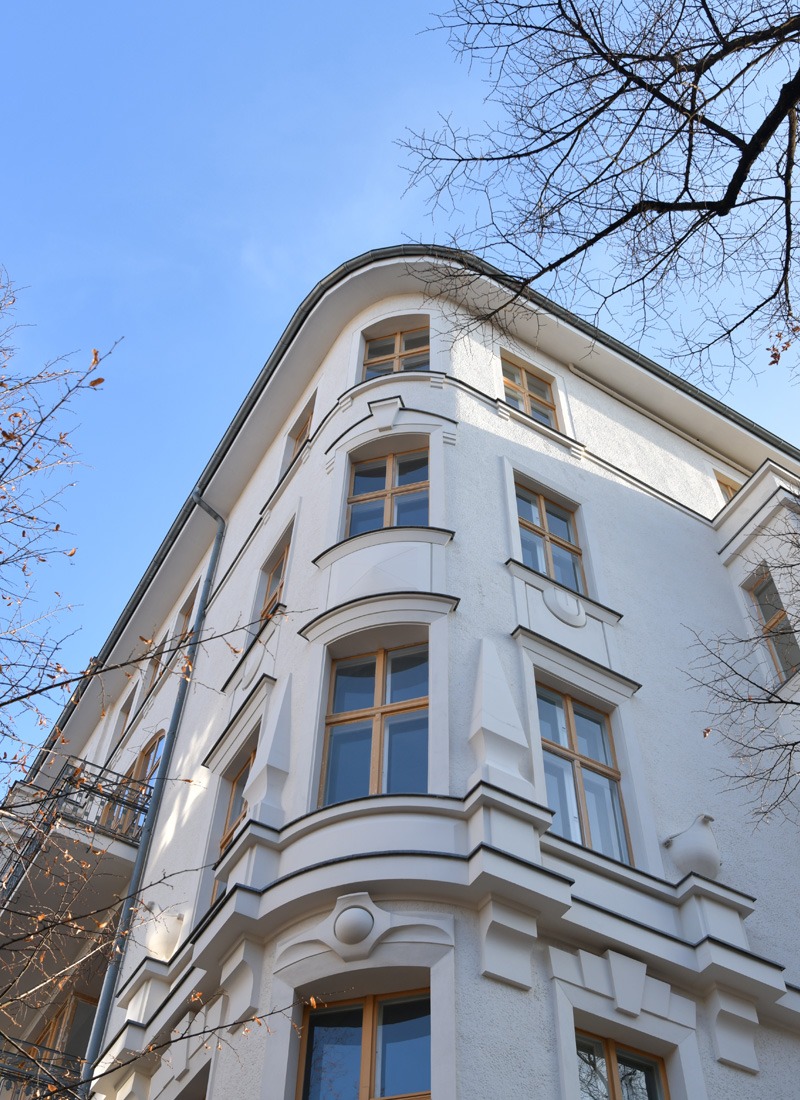 2. December 2019
Klingsöhr moves
Just in time for the 25th company anniversary, Klingsöhr moves into new representative offices in Schlüterstraße 54 between Kurfürstendamm and Savignyplatz. Light-flooded rooms, modern equipment and a lot of love for detail determine our new company headquarters, where we are now available for our clients and partners.
15. November 2019
Klingsöhr starts sales of condominiums in Berlin Steglitz
Klingsöhr starts the sale of 15 mostly unlet condominiums in an existing building in Berlin-Steglitz. Best Place will be responsible for sales.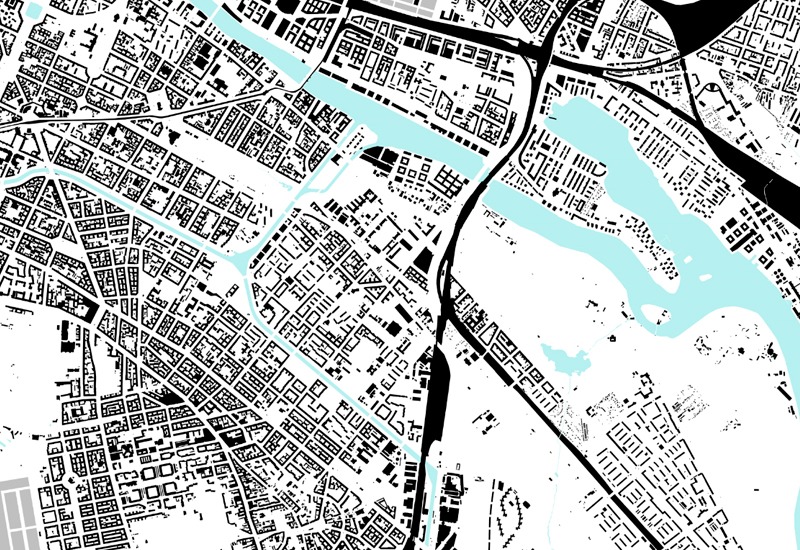 4. November 2019
Joint venture with Dereco launched
Together with Dereco, the Cologne-based multi-family office for real estate assets, we are reviving a property in Berlin-Neukölln: An ultra-modern office and commercial complex is being developed on the site. The location will impress with its excellent transport connections - and impressive neighborhood: from 2020, the new 175-meter-high Estrel Tower with Europe's largest trade fair and congress center will be built right next door.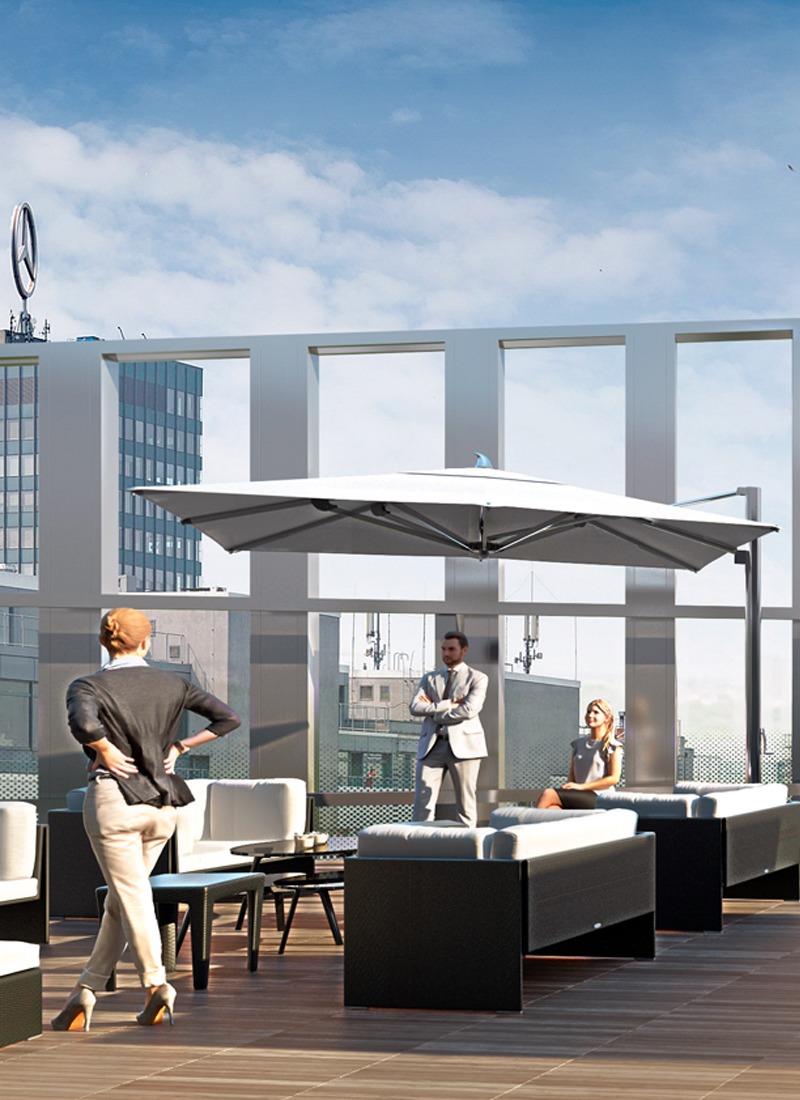 19. September 2019
High-rise sold to Barings
Together with Benson Elliot Capital Management, Klingsöhr developed the concept for a 15-storey high-rise following a sale-and-leaseback acquisition from Berliner Volksbank according to plans by Grüntuch Ernst Architekten. Shortly before receiving the building permit, the property was sold to a fund managed by Barings.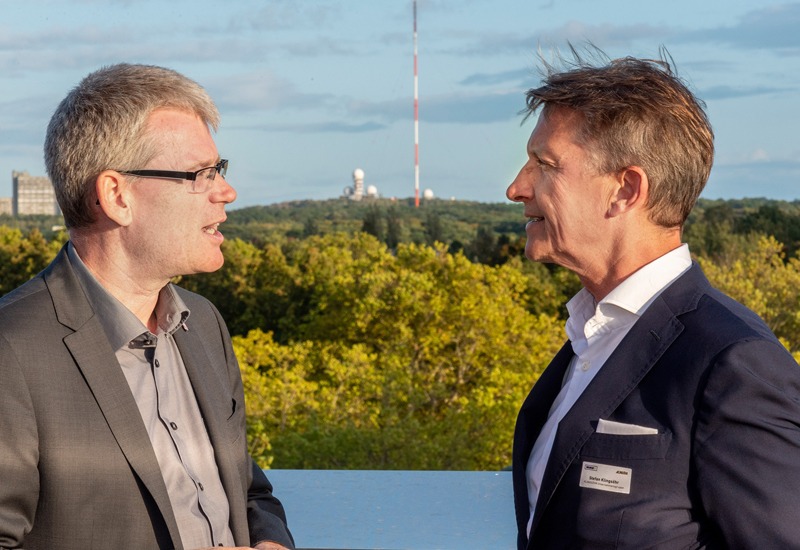 17. September 2019
Rooftop party with district mayor
Wilhelm23 is finished! One of the highlights of the office and practice building in Wilhelmstadt in Spandau, built by us in accordance with the preservation order, is not only the impressive red clinker brick façade but also a staggered storey with a representative roof terrace. What could be more natural than to toast the opening right there with a view over the up-and-coming district? District mayor Helmut Kleebank also came to wish the new Spandau showcase district good luck for the future.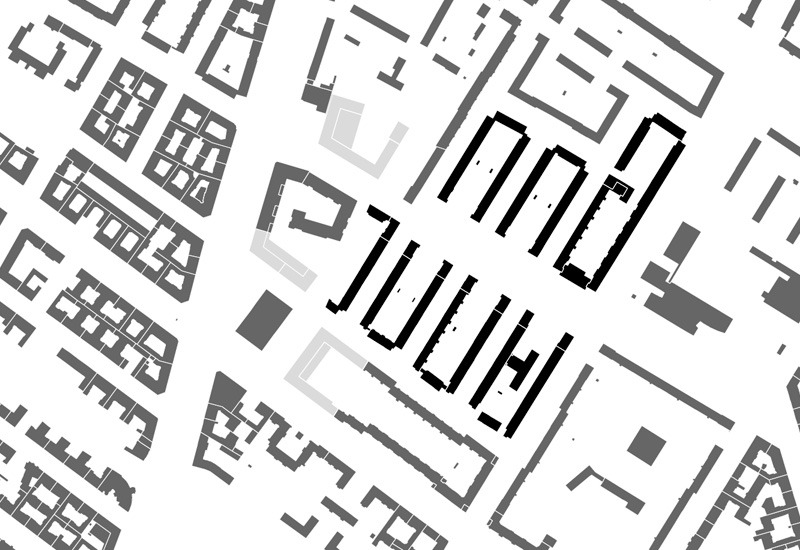 29. March 2019
Prenzlauer Berg receives new residential and office domicile
Big plans for the site at Prenzlauer Allee 96, formerly used as a car park: Together with Bauwens Development, we forged plans for the area at an urban planning workshop and obtained the building rights for around 22,000 m² of residential and office space.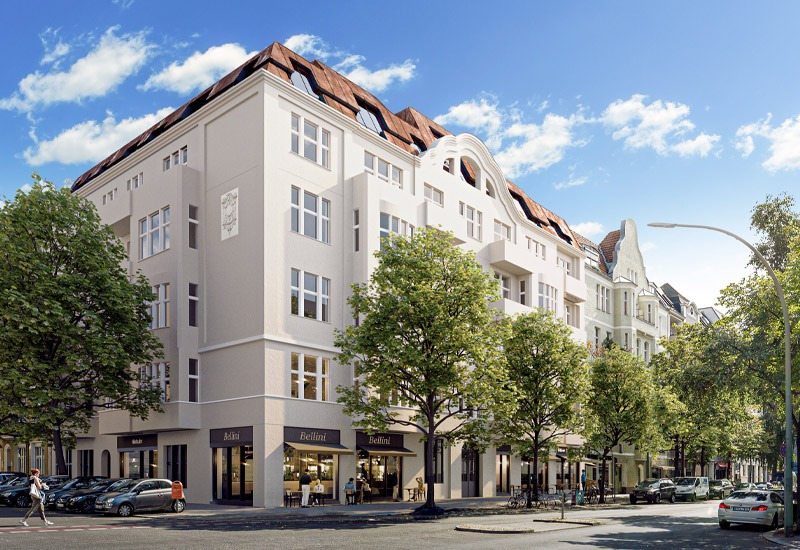 22. November 2018
Luxury retreat above the roofs of Charlottenburg
Klingsöhr has initiated an architectural competition for a residential building in a prime Charlottenburg location: The aim is to renovate the roof to a high standard and build a new 550 m² attic. With its proverbial high-class design, the renowned office J. Mayer. H. convinced the jury. The building permit has already been obtained, now the project will be realised by Quest Investment Partners.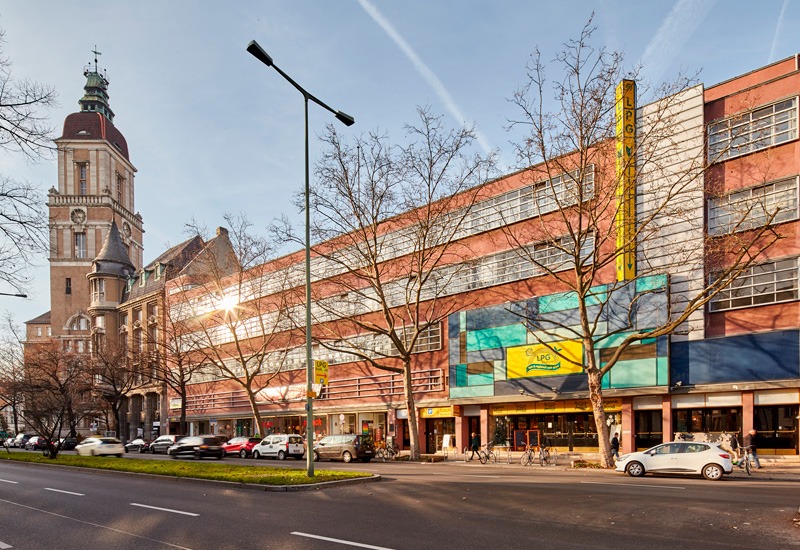 19. September 2017
Ready for film: New perspectives for former cinema
Together with the Cologne-based real estate investor Silver Cloud Invest, we sold the historic office and commercial building Roxy-Palast in Berlin-Friedenau to a pension fund. Under the supervision of international investment manager Barings Real Estate Advisers, the steel skeleton building, which was built in 1929 and is now a listed building with an area of around 4,000 m², is to be extensively renovated and repositioned. Silver Cloud Invest and Klingsöhr acquired the historic property at the end of 2016 and developed a concept for the refurbishment.
How may we become active for you?
Tell us about your real estate project.